Losing both legs since she was less than 2 years old, Vietnamese-born girl Haven Shepherd rose to become a talented swimmer in the US.
In 2003, Haven Shepherd (Vietnamese name is Do Thi Thuy Phuong) was born in Tien Phuoc mountainous district, Quang Nam province. Just over a year later, a homemade bomb explosion killed Phuong's parents, and her brother was seriously injured, had to have his legs removed from below his knees.
The American couple, Shelly – Rob Shepherd learned the story through the Touch a Life Charity Foundation and they decided to adopt the poor child despite having 6 children.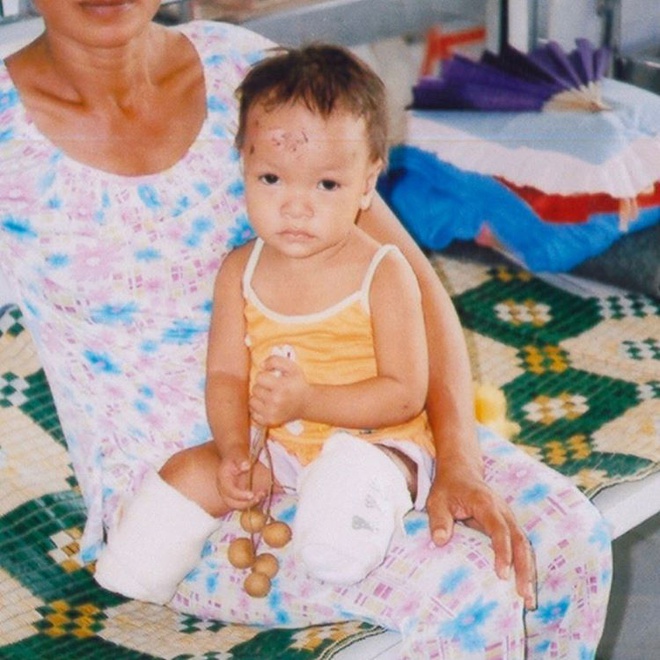 In November 2004, Mr. and Mrs. Shepherd came to Vietnam and was accepted to take her to the US because Phuong's grandmother was not eligible to treat her. Loved by foster parents, Shepherd feels optimistic and never feels ashamed of his unhealthy legs.
Hard at exercising from an early age, Shepherd has achieved many impressive achievements. She won two silver and one bronze medal at the Parapan American Games – an international multi-sport event for disabled athletes held every four years.
And yet, at the 2018 World Disabled Swimming Championships, she finished first in the 50m and 100m freestyle events. At Can-Am Open 2017, Haven also won the 100m butterfly event, 50m and 100m freestyle swimming, 100m frog swimming …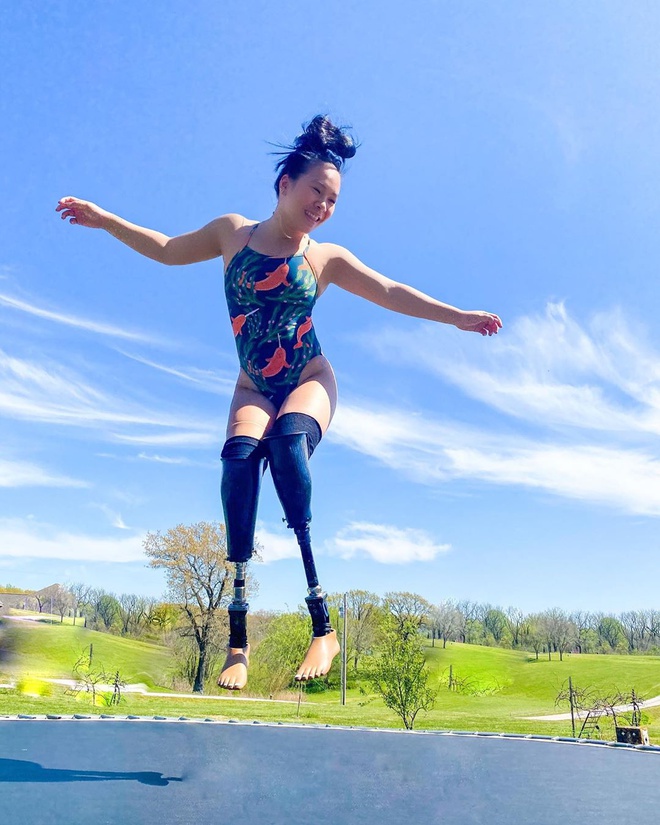 In addition to swimming, Haven loves modeling. She has appeared in promotional campaigns for Tommy Hilfiger and the swimwear brand Jolyn. Haven has participated in the Models of Diversity project to inspire the disabled community in the world.
In addition to attending school and practicing, Haven is also very active in making friends and joining many organizations for people with disabilities.
2020 is important for Haven Shepherd when she is eligible to compete in the Tokyo 2020 Paralympic Games. However, due to the effects of the Covid-19 epidemic, the dream of 10X has to be temporarily put aside.
"I want people with disabilities in this world to understand that the difference is not bad when we try and pursue a passion to the end. I believe they will still find happiness, a wonderful destination in life. "she once shared.